E-Commerce is one of the most profitable niches in the global market. In 2019 alone, global online sales accounted for $3.53 trillion, which marketers predict will grow up to $6.54 trillion by 2020. However, not every eCommerce business claims a share of this big pie. Some businesses succeed, while many fail within a year of launch.
Still, a common thread connects them all – the choice of products to sell online. The big question, what to sell online,haunts every entrepreneur. Even a multi-trillion dollar market would have nothing in its trunk if you experiment with random products instead of doing proper research.
From inventory-based online stores to multivendor marketplaces, the success depends on one big question- if the products you are selling are correct for the business goals and the target market you are aiming at. This article will shed light on correct ways to do product research: how to decide what to sell online as per numerous critical factors. So what makes a product good for selling online?
Demand is the key to everything
The market is full of eCommerce product ideas. However, 95% of new products fail and only profitable ideas have one thing in common- demand. Most of the time, entrepreneurs tap on existing demands that originate from a trend and place their product ideas strategically into it. While many a time, clever entrepreneurs create their own demands and place themselves uniquely in the market.
As the trends evolve, the demand for trending products changes with them. If 2018 was a year for fidget spinner, 2019 could be for printed accessories. Nevertheless, demands for some products could also stay constant, irrespective of the trends and time. For example, daily use essentials. One idea for creating an online business that is sustainable maybe creating a range of private label skin care products since these are often used every day and will lead to repeat customers.
So, how you can decide what to sell online while also meeting the demand as a criterion? One way is combining demand as a factor with the following four aspects to identify profitable products to sell in a certain period in a certain market.
1. Profitability
If you have a gut feeling about a product, just ask a question –how profitable is it to sell this product?
Especially if you are new to the eCommerce industry, you might come across product ideas that might show promising signs. There is a high chance that products you use personally and find fascinating might seem like a good choice, but that's not a good way to judge the profitability of a product idea.
Instead of tapping on the problems a product solves for you, you should keep yourself open to the fact that not everyone might face the same problems as yours. Considering the personal usability of the product is a good idea when you are selling as a hobby, but not when you are into a serious eCommerce business. The most profitable product is one that makes you the big money. Let's understand this with an example.
Let's assume the following given conditions:
You predict that printed shirts could be a profitable idea.
The cost price of a shirt from a wholesaler = $10/shirt
Adding a 20% tax, shipping, storage, packaging, and transaction fee, the additional cost = $7/shirt.
The overall cost to run paid ad campaign accounts for =$3/sale
So, the final cost of a shirt to you =$20/shirt
Now, taking 33% as the minimum viable profit margin, you will have to sell your shirts for a minimum of $30/shirt. Would it be a wise idea to sell a shirt for $30? Analyze and discover every aspect of the price point to understand two things:
If $30 is a competitive rate for a shirt?
If your shirts are unique in the market?
If there is a demand for such shirts?
Know that the key to deciding a profitable product is if you can sell it for a higher price without diminishing your competitiveness in the market.
2. Price point
The price point is a relative aspect that changes from environments to environments. Interestingly, a profitable price point of a product for one seller is not necessarily the same for another seller. Let's understand this with an example.
Say, you are purchasing a coffee mug from a supplier in China at $0.10/unit and selling it on your eCommerce website for $1/unit. A 90% profit margin looks like a great deal. However, if you analyze your price point, the actual profit is just $0.90/unit, from which you will also have to deduct the tax, shipping, storage, packaging, and transaction fee cost. This is not much.
However, it doesn't mean, you can simply start selling the mugs for $10/unit to make big profits. You simply can't sell a generic coffee mug at this price point. It's wouldn't be competitive.
Interestingly, this could also not imply that selecting any other expensive product would land you with big profits. Be advised that the higher the price point, the more challenging it is to convince a buyer. You can convince a buyer to purchase a $1 coffee mug more easily than to purchase a $3000 laptop. When customers are investing higher amounts in a product, they become extra careful and incline more towards deep research before making a commitment.
So choose a product that is- not too cheap, not extremely expensive, and is easier to sell at an average price point while maintaining a competitive advantage and fair profit margin. Customers purchase such products without thinking too much. With strategic marketing, a good eCommerce seller can present an average product as something trending and useful. As a side note, you should also consider getting a decent POS system in place too. A POS system, also known as point of sale, is a way to process transactions as well as track payments and trends. A POS system from Revel Systems, for example, can also allow you to find your units per transaction and your average transaction value too. Depending on which POS system you decide to work there, there are other advantages but they can vary.
3. Physical outlook
For a new business idea, it's wise to begin with small and lightweight products. Small products are not just easier to ship but also cost lesser on your pocket for storage, packaging, and transportation. Besides, it's easier to find affordable B2B services, dropshipping suppliers, and infrastructure for selling such products. With a strategic partnership with B2B companies, you might also be able to afford free shipping to your customers, which indeed is a major leap in terms of conversion rate optimization and beating the competition.
One pro tip would be to start with the dropshipping model or multivendor, and let your sellers handle the shipping. You can invest in any decent multivendor marketplace softwareor an eCommerce platform to acquire the requisite features in your website. The market is full of marketplace solutions for all major eCommerce platforms like Magento, Shopify, PrestaShop, WooCommerce, or OpenCart.
4. Popularity
The trend is always a crucial element in the list while you are analyzing the factors to decide good products to sell online. Look for the products that are in trend. With strategic approaches, it's easier to track a trend and find popular products in your market:
You can observe your local market
Analyze popular keywords on Google Trends
Track your competitors for popular keywords using SEMrush or Ahrefs
Analyze the bestselling products on marketplaces like Amazon and BestBuy
While studying the effectiveness of trends in your market, you can also discover related products that sell with a trending idea. For example, if PUBG is a trending mobile game in your market, the game enthusiasts will also be interested in mobile phone accessories like mobile phone cooler, game triggers, budget gaming phones, printed t-shirts, keychains, bags, etc.
To conclude
All the above factors work in a proper balance to discover a perfect product to sell online. Lack of efficacy in any on the above-mentioned grounds can break your sales. No matter how profitable is your product idea, how balanced it is on price-point, how economical it is to pack and ship it, if it's not competitive, it won't survive the market. So, find the right balance between all the factors and choose a product that is in demand, has a balanced price-point, offers a USP to you, and helps you to stand out in the market.
Author Byline: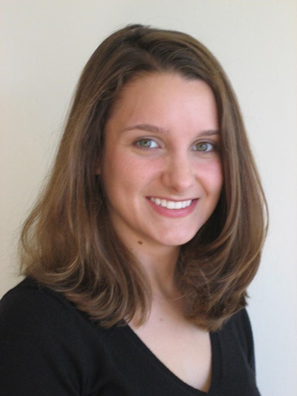 Jessica Bruce is a professional blogger, guest writer, Influencer & an eCommerce expert. Currently associated with ShopyGen as a content marketing strategist. She also report on the latest happenings and trends associated with the eCommerce industry.
Follow me on Twitter @Jessicabruc (https://twitter.com/Jessicabruc)